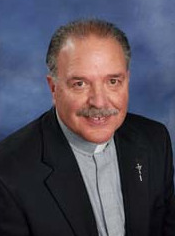 LCL-04212014
Show:  Living the Catholic Life
Host:  Deacon Jim Thorndill
Guest:  Cindy Kneibel (principal,) Phil Dolci (campus minister,) Fr. Scott Nolan (chaplain) and Sherri Quam (parent.)
Description:  Deacon Jim Thorndill talks with people from West Catholic High School about the upcoming adoption of Pope John Paul II as their Patron saint.