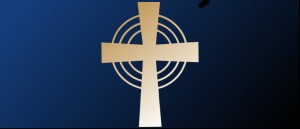 Father Robert McTeigue, S.J. is delighted to be the host and producer of The Catholic Current, where timeless truths are applied to timely topics.  We want our listeners to gain momentum so that we can fight the good fight all year long!    We work hard to ensure that our listeners have the insights and information they need.  This show is produced and broadcast from "The Station of the  Cross" Catholic Radio Network.   [thestationofthecross.com]
Father Robert McTeigue, SJ, is a member of the Maryland Province of the Society of Jesus. He has experience in spiritual direction, retreat ministry, and religious formation. A professor of philosophy and theology, he is known for his classes in both rhetoric and medical ethics. He is also a member of the National Ethics Committee for the Catholic Medical Association. His book, I Have Someone to Tell You: A Jesuit Heralds the Gospel is available on Amazon.
Father McTeigue's insightful commentary on serious issues affecting the Church today will be coupled with knowledgeable, expert guests. Together, they will plug into the power of Jesus Christ and his Catholic Church.
Programming Note:  We record the program and air it later, generally 1 week later.  So Monday's program will likely be from the previous Monday's episode – if you are looking to listen to it again from their archives.
Schedule
Monday - 12:00 am - 12:59 am

Encore Presentation

Monday - 12:00 pm - 12:59 pm
Tuesday - 12:00 am - 12:59 am

Encore Presentation

Tuesday - 12:00 pm - 12:59 pm
Wednesday - 12:00 am - 12:59 am

Encore Presentation

Wednesday - 12:00 pm - 12:59 pm
Thursday - 12:00 am - 12:59 am

Encore Presentation

Thursday - 12:00 pm - 12:59 pm
Friday - 12:00 am - 12:59 am

Encore Presentation

Friday - 12:00 pm - 12:59 pm
Saturday - 11:00 am - 11:59 am

Encore Presentation