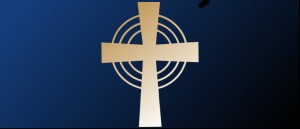 Formerly Heart to Heart with Mother Miriam, Mother Miriam Live brings you inspiration and solutions for life's many challenges. Host Mother Miriam is a Catholic nun on a mission to bring hope to a world that has lost its way – let her share that hope and joy with you!
To ask Mother Miriam your question, call 1-877-511-5483 10-11 AM Eastern Time or text at the same number any time!
You can also email Mother here: mother@thestationofthecross.com
Mother Miriam Live is brought to us from The Station of the Cross Radio.
Schedule
Monday - 7:00 pm - 7:59 pm

Encore Presentation

Tuesday - 7:00 pm - 7:59 pm

Encore Presentation

Wednesday - 7:00 pm - 7:59 pm

Encore Presentation

Thursday - 7:00 pm - 7:59 pm

Encore Presentation

Friday - 7:00 pm - 7:59 pm

Encore Presentation